Remote Outpost Cabins On Lac Seul - Lac Seul Outposts
In addition to our main base camp, we own two remote boat-in outpost cabins on Lac Seul. Roughing it isn't so rough at our remote boat-in outpost cabins! They are equipped with propane refrigerators and freezers and four burner cook stoves with ovens. Solar panels power the lights and water system. Both cabins have hot and cold running water in the kitchen and bathroom. Bathrooms are equipped with showers and vanities. We provide all dishes, cooking utensils, and comfortable beds. Cabins have skylights, cathedral ceilings, private bedrooms and are furnished in knotty pine. The grounds and equipment are well maintained and clean.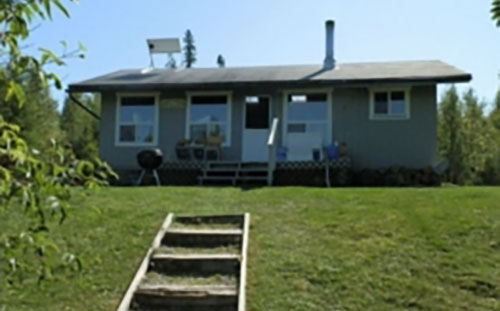 Sunlight Outpost
Located on the shores of Sunlight Lake, this four person outpost is twenty-eight miles from camp. Lac Seul's finest fishing is at your doorstep with no large bays to cross. Guests may fish on Broad and Sunlight lakes and have easy access to Lac Seul.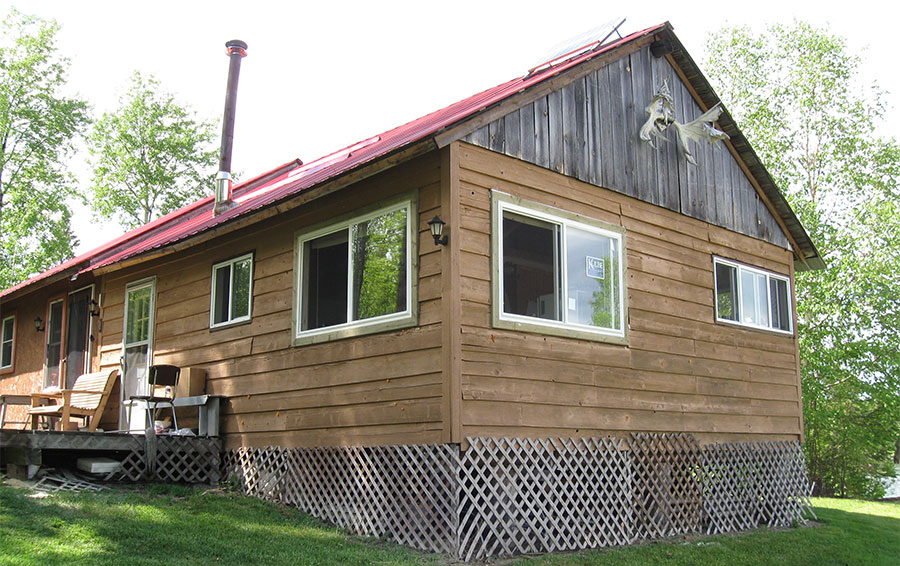 Black Bay Outpost
Tucked away 30 miles from camp in a secluded bay on Lac Seul, this outpost is popular for larger groups – accommodating up to nine people. This outpost is equipped with a 12 cubic foot freezer. Although this is a remote part of Lac Seul, you are not far from Aldous, Williams, & McIntyre Bays and Vaughan Lake. In addition to excellent Northern, Walleye, & Small Mouth Bass fishing, A rare treat to anglers are the elusive Muskie.
Rates For Sunlight and Black Bay
Cabin
Boat, motor or wharfage
30 gal. gas
5 doz. minnows per boat
Ice
Parking
Escorting to and from outpost cabins and midweek outpost checks
Camp Boat - 50 HP / 60HP 17.5' Lund Outfitter
# of People
Price Per Week
3 persons
$825
*Ontario Sales Tax NOT Included in Rates
# of People
Price Per Week
3 persons
$630
*Ontario Sales Tax NOT Included in Rates
Outpost Notes:
Prices are per adult
Children or youth are not included in the per boat rates
Children 12 & under are free / Youth 13-17 years are a flat $250 rate
Due to high repair and replacement costs, guests are responsible for physical damage to boats, motors and cabins
Outposts Check-In: 7:00 A.M. Saturday
Check-Out -7:00 A.M. following Saturday
Checklist & Items To Bring:
Please bring sleeping bags, pillows, toilet paper, paper towels, garbage bags, kitchen and bath towels, pot holders, dish and hand soap, bug repellent, sun screen, sun glasses, rain gear, flashlight, batteries, camera and film, and life jackets.